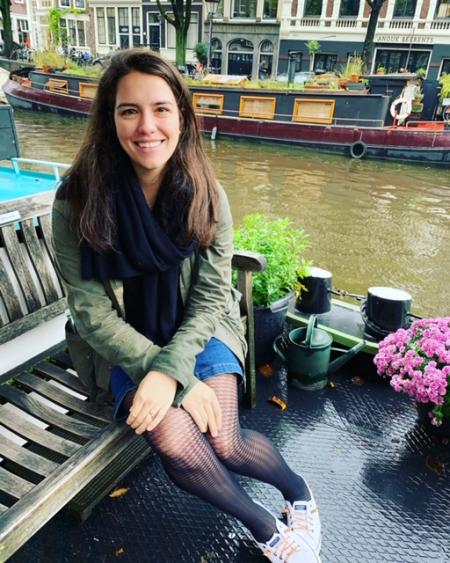 We were asked these questions: What is the spiritual lens through which you view the world? What does that look like in action?
I characterize myself as a "spiritual" individual. In my terms, this means I have a drive to serve a higher calling, but don't conceptually identify that drive as a commitment to one particular religion or set of pre-described practices. I do, however, draw influences from the established religions within which I was raised. Baptized and confirmed by the Episcopal church by age seven, I followed my mother's lead and participated in Sunday morning services, serving as deliverer of the offertory and, later, a torch bearer. While religion eventually came to play less of a role in my family life, Catholic prep school exposed me to many concepts of religion and spirituality throughout my later formative years.
Aside from simple studies of the Bible, we examined issues surrounding ethics and morality, foreign religions, and the history of oppressed ethnic groups, and participated in meaningful, hands-on volunteer work guided by Catholic spirituality.
My present-day life, while not strictly governed by religion, has been shaped by it. My upbringing and schooling encouraged a code of ethics that I feel inherently shapes my choices and decisions. In fact, my ethical framework continues to be, well, a burden that I choose to live by. As a former investment banking analyst in New York City, New York, my personal opinions and actions were not always popular or looked upon fondly by superiors – it can be both emotionally and financially taxing to stick to your moral guns.
I also make time for hands-on volunteer work in my community – it's easy to cut a check and think you've done your part. I work in finance, and the time-value of money is a basic macroeconomic principle, but it wasn't until I scrubbed the floors of a soup kitchen that I discovered the value of time, itself.
Iris Longo is an alumna of Sacred Heart Greenwich in Greenwich, Connecticut. Her views expressed in this article are her own and not that of the USC Province.