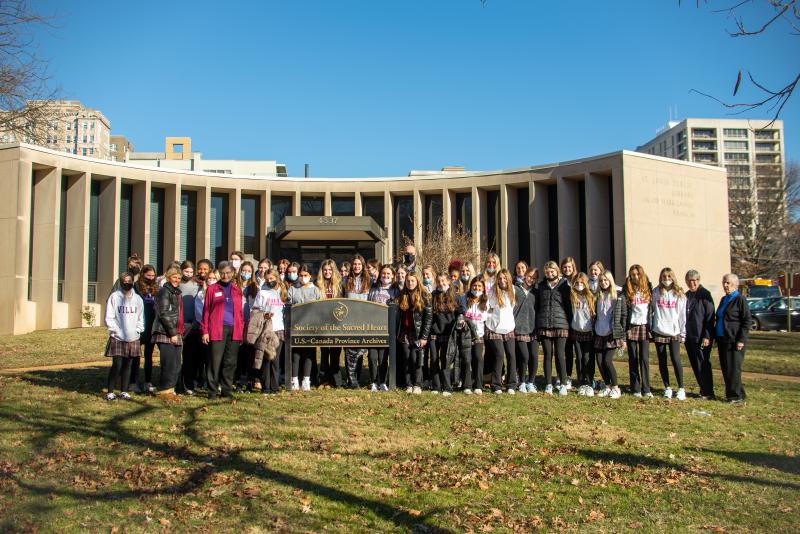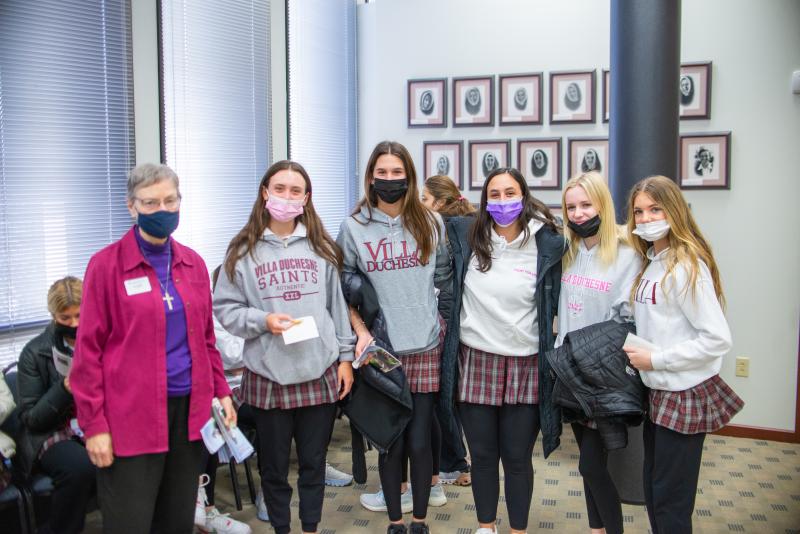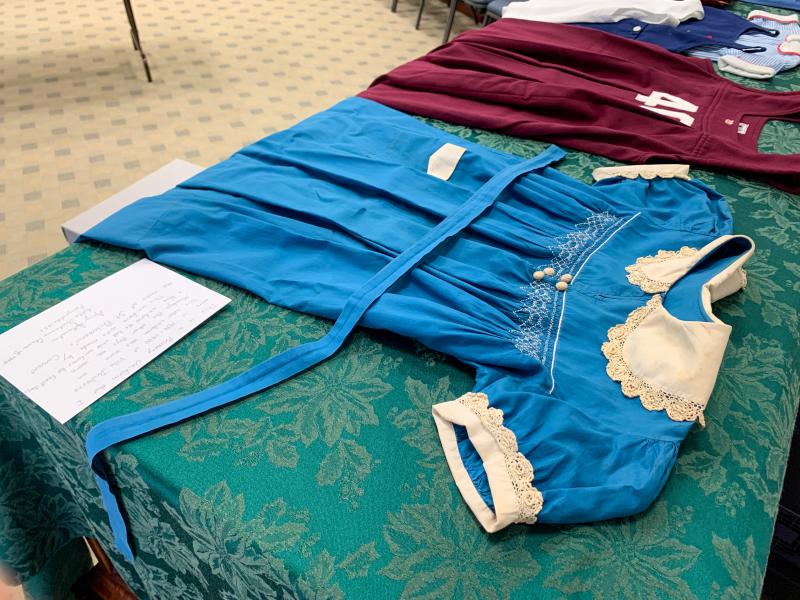 In early January the Society of the Sacred Heart, United States – Canada Province archives staff, along with Provincial Suzanne Cooke, RSCJ, welcomed the freshman class from Villa Duchesne and Oak Hill School for a tour of the archives collection (and goûter, of course!)
The students learned about four Religious of the Sacred Heart (RSCJ) significant to Villa Duchesne's history in someway: Janet Erskine Stuart, former Superior General; Mary Louise Jenkins, the first African-American RSCJ in the U.S.; Anne Caire, headmistress of the school for over 24 years; and Gin O'Meara, mistress general (headmistress) from 1964-1967, artist, teacher and long-time board member. 
On display were a number of treasures from the collection, including photos of Villa's construction and student life throughout the years, uniforms and artifacts from Villa's history, and items associated with the four aforementioned RSCJ. 
The archives staff - Carolyn Osiek, RSCJ; Michael Pera; and Frances Gimber, RSCJ – remarked that it was a wonderful chance to share some of the rich history of the Society with these young women engaged with its present.
The USC Province Archives is located in St. Louis, Missouri.