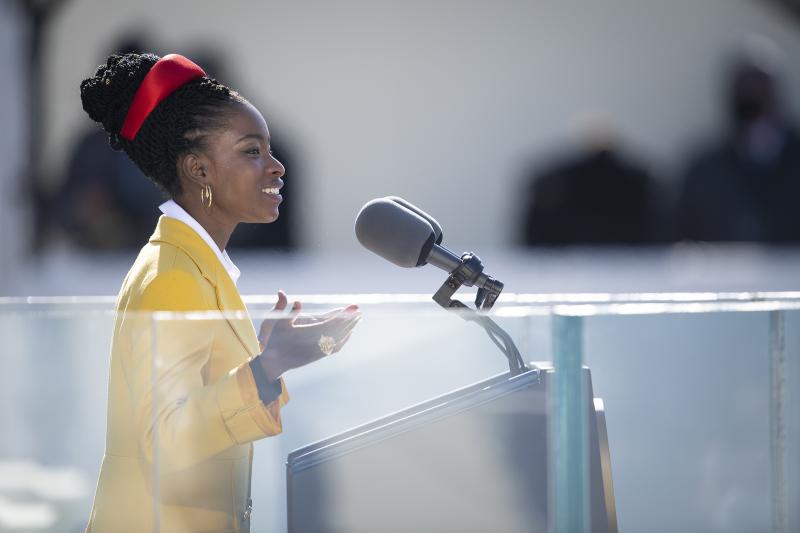 February: To be brave enough
February – the shortest month featuring cold, dark days, a northern hemisphere winter, and now marking a yearlong pandemic! In this context, we are still committed to "making known the revelation of God's love whose source and symbol is for us the Heart of Christ." (Society of the Sacred Heart Constitutions). But what particular focus can shape how to live February? What fruit can living into February with this focus yield for those truly committed to making Christ's love known?
Recently "a skinny Black girl descended from slaves and raised by a single mother," spoke a conviction of how and why to rouse our purpose anew. Amanda Gorman at the United States presidential inauguration of Joe Biden and Kamala Harris declaimed, "The Hill We Climb" with stunningly crafted word images.
Amanda illustrated where we have been and what it has meant. She recognized that "the norms and notions of what just is, isn't always just-ice." She generated within her hearers the how and why to rededicate one's being not to the perfect but to a purpose. As many others have recognized, Amanda lifted her hearers in prayer. Amanda's word is promise and challenge:
"The new dawn blooms as we free it
For there is always light,
if only we're brave enough to see it;
if only we're brave enough to be it."
Amanda Gorman prophesies how to live in the inexhaustible love of the Heart. One way to embrace this new dawn of living is by celebrating deliberately, earnestly and fearlessly Black History Month. There is so much to learn, much to convert, if only we are brave enough.
 
Reflection: Ann Jablonski, RSCJ
Photo: Amanda Gorman, photographed by Navy Petty Officer 1st Class Carlos M. Vazquez II