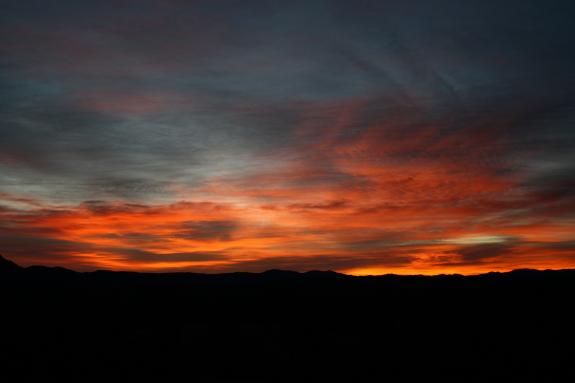 I have always valued Walter Brueggemann's insight that "Advent is an invitation …"
... to see the world differently. … It is an assertion that all our present 
stands under judgment. It is a time for reflection and self-assessment. 
We are invited to "watch and pray," to watch for signs of God's new reign, 
which are elusive, and to pray, i.e., to submit to the dangerous newness.
Surely, we live at a moment that compels us to see the world differently. We need to take the time to be still. How else can we be attentive and keen so that we can be watchful for the low words and gentle touches of grace? How else might we tap into hope?
The effort to prepare one's heart so that one can live in hope seems appealing, but it necessitates deliberate action. Advent reminds us that the self-discipline of stopping, breathing and praying is a simple practice, but there is no better preparation for the wonder of Christmas. To savor this coming season, let us pray this week the Sabbath Prayer:
Days pass and the years vanish, and we walk sightless among miracles.
Lord, fill our eyes with seeing and our minds with knowing.
Let there be moments when your Presence, like lightning,
illumines the darkness in which we walk.
Help us to see, wherever we gaze, that the bush burns, unconsumed.
And we, clay touched by God, will reach out for holiness and exclaim in wonder,
"How filled with awe is this place and we did not know it."
– Sabbath Prayer
Reflection: Suzanne Cooke, RSCJ
Image: Photo by Doug Duffee on Unsplash