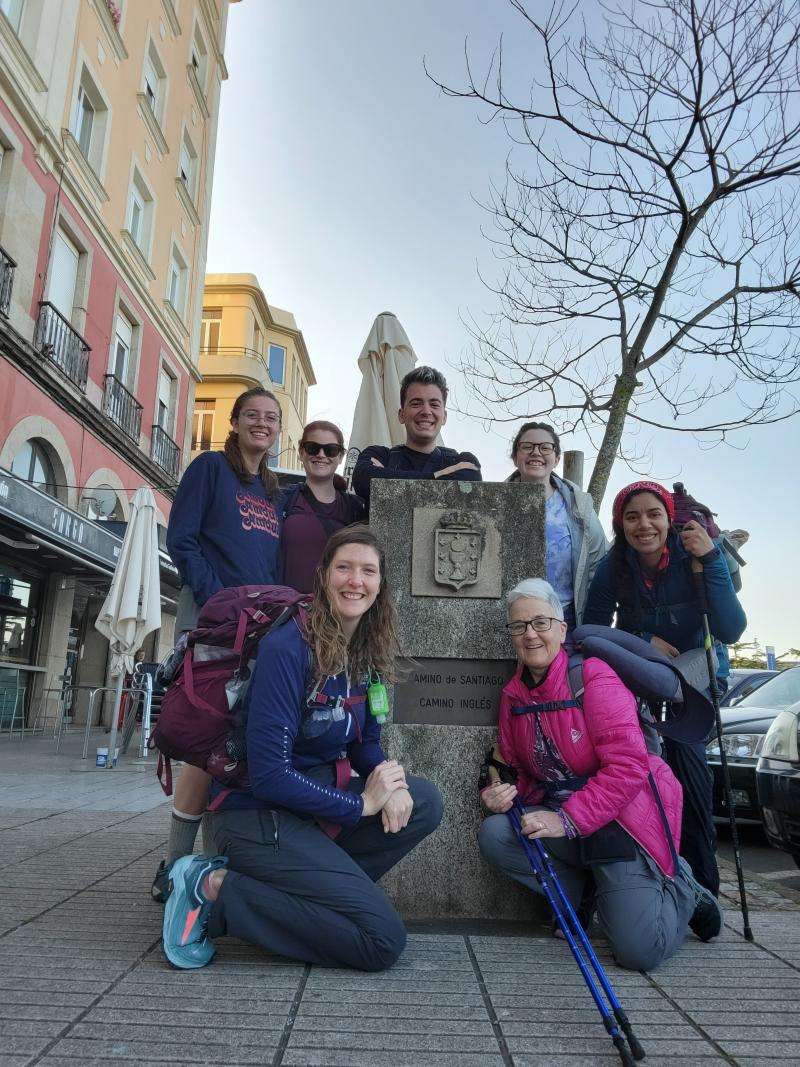 In May 2023, six young adults and Diane Roche, RSCJ, participated in El Camino de Santiago (The Way of St. James) spiritual pilgrimage in Spain. The group walked a portion of the Camino route called "The English Way," walking for one week from the city of Ferrol in northwest Spain to the tomb of St. James within the Cathedral of Santiago de Compostela.
This trip was sponsored by SacredHeartDNA, a young adult ministry initiative of the United States – Canada Province. 
Reflection from Bekah G.
Fullness of life. Transcendent. Life-changing. These are words that I'd been told about the Camino, yet I had no way of knowing the amount of truth each word held. Full. I experienced life in such a wide range of vibrant color, from the incomparable conditions my body endured physically to the spiritual lightness of being a child again to the colorful language I shouted going up intense inclines to the deep friendships forged amongst fellow pilgrims. This experience was by no means nor in any way shallow—whatever I felt, for better or worse, I felt immensely. And through those intense feelings, I felt a oneness in communion with the Divine. Transcendent. The land and connecting with all of creation. The people who welcomed, fed, housed, helped, walked alongside me—each revealing a unique, true, good and beautiful face of God. Life-changing. I don't believe I can unlearn what all the Camino taught me. Quite frankly, I may be spending the rest of my life unpacking this experience and all the Truths that it revealed. My life and its circumstances have not changed since having returned, but my ways of thinking, being and loving myself and the world that envelops me have radically been unveiled.